Don't you know what kind of product you need?
We'd be happy to help you on your way!

Duux is more than just beautiful design.
At Duux we believe in the importance of a clean and healthy living environment.
Our products ensure optimum indoor air quality throughout the year.
Stay cool all summer long with the Duux Stay Cool guarantee.
Included free with the purchase of a mobile air conditioner.
Get the most out of your Duux products* and take full control of your indoor climate from your smartphone. With the new Duux app you can set up and control your devices anywhere in the world. Download your version for iOS or Android now.
* Only for compatible Duux products.
Click here for an overview.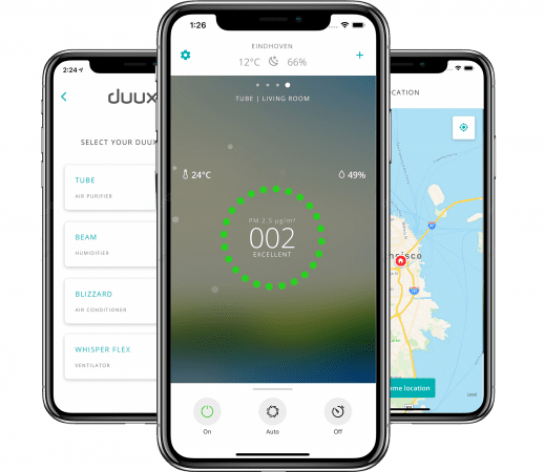 Read more about the latest news such as new products, useful tips and more!