A convector heater, such as Edge, has a built-in heating element. When this element is heated, cold air from the room is automatically drawn in from the bottom of the unit. The heated air then rises to the ceiling. When the air has cooled, it descends again to the floor, allowing this process to repeat itself; this ensures pleasant and even heat distribution.
Quiet in operation (0dB)
Even and pleasant heat distribution
Can be attached to the wall
- Takes up more space
A ceramic heater, such as Threesixty 2, features a ceramic heating element. When this element is heated, the fan inside the unit then blows the heat into the room - allowing you to enjoy a heated room extra quickly.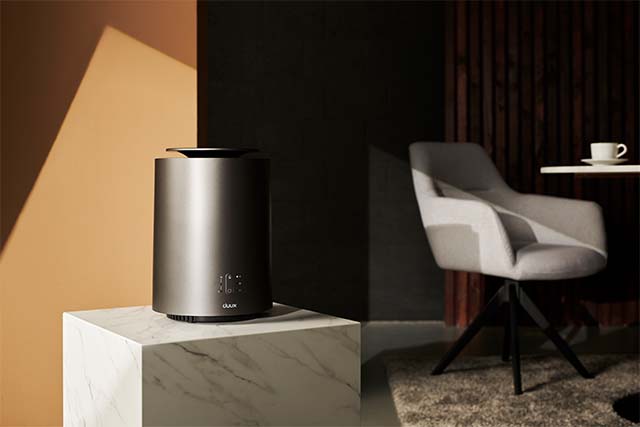 Which electric heater suits me?
In addition to heating power, there are a number of other specifications to consider when buying an electric heater. Think about the way it heats, the amount of noise the device produces or the placement options. To make it easy for you we compare all our electric heaters in the table below, so you always choose the model that suits you best.
Sensation temperature is largely determined by air humidity, as water is an excellent transmitter of heat. When humidity is low (i.e. the air contains little water vapour), the human body loses heat more quickly, which means that the perceived temperature can be colder.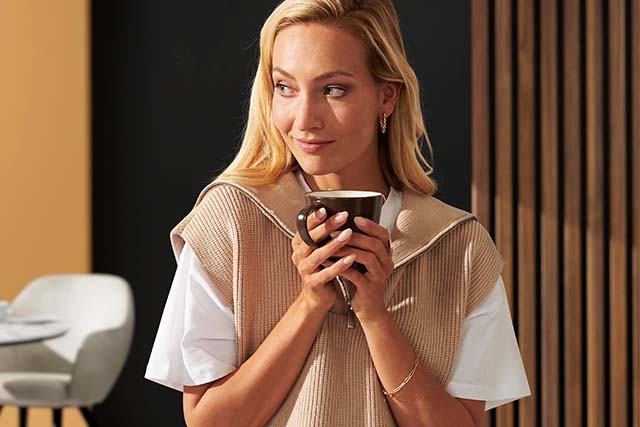 Saving on your energy bill?
An absolute temperature of 19°C feels like only 17°C at 10-20% humidity, while it feels like 19°C at 60% humidity.
You can compare this with a sauna session - although this ritual leads you to believe that the temperature in the room is much higher, only the air humidity has risen. Higher air humidity therefore means that you can save on energy costs, while the temperature in the room remains the same (and not unimportantly pleasant).
How do I install my electric heater?
In the videos below we show you step by step how to install your Threesixty (2) or Edge , so you will be warm in no time.