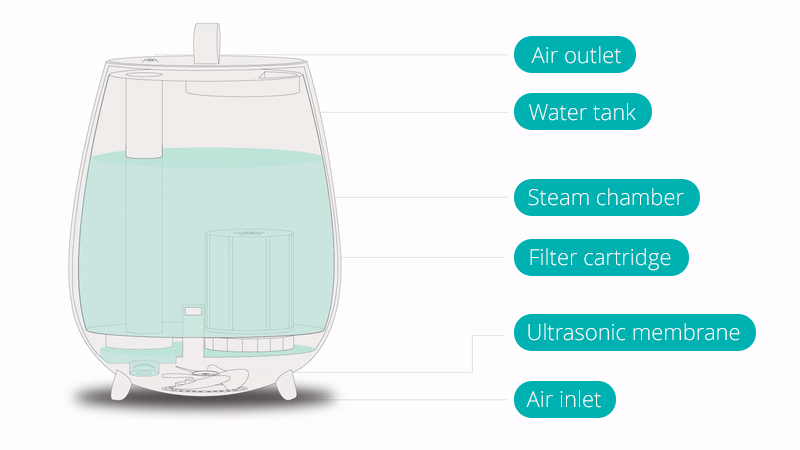 + A rapid increase in humidity
+ Safe, cold spray
+ Quiet in use
- Possible diffusion of mineral/lime dust*.
*The use of an anti-bacterial limescale filter reduces bacterial growth and limescale deposits in the water tank and prevents limescale build-up.
A cold water evaporator, such as Ovi, has a filter that picks up water from the device. The built-in fan then blows past this filter, absorbing moisture into the air. The higher the relative humidity, the more difficult it is for water to evaporate from the filter. As a result, the room never becomes too humid.
+ Self-regulating effect
+ Low maintenance
+ Economical in use
- Less quiet in use due to built-in fan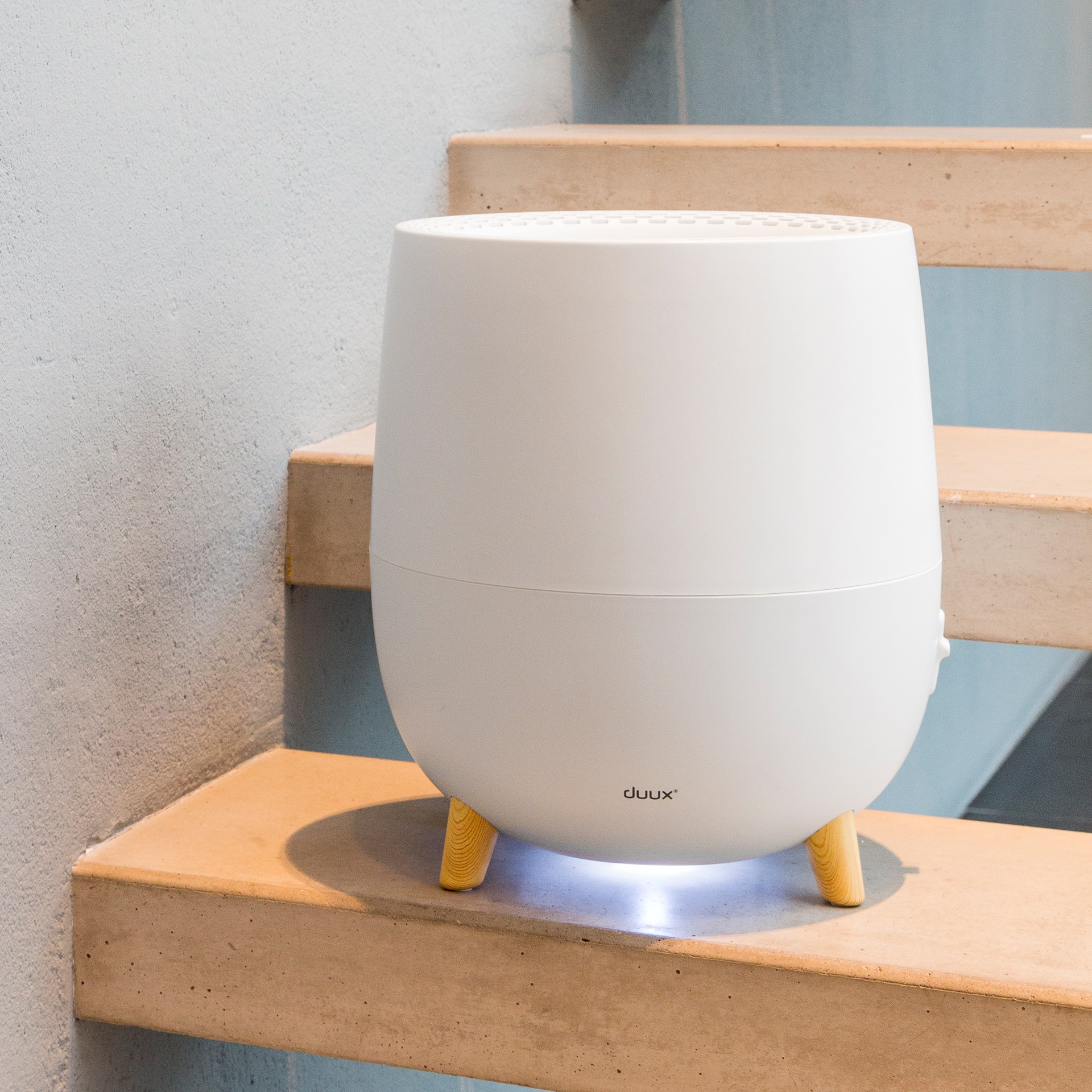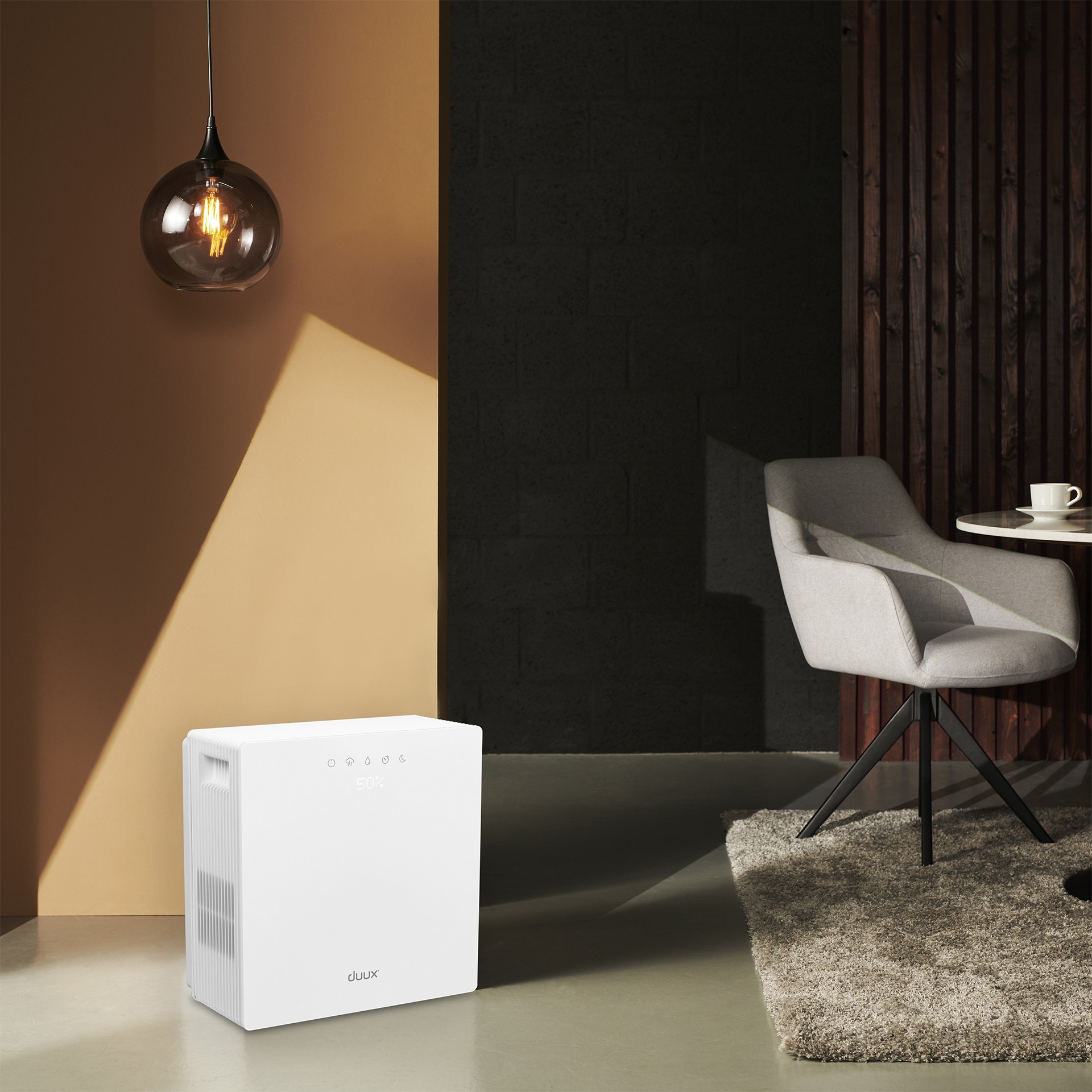 An air scrubber, such as Motioncombines air cleaning and humidification; it removes polluting particles from the air and increases air humidity. The disc filters in the device catch dust particles and pollen, while the carbon filter removes odours. This type of humidifier is also self-regulating - as humidity increases, evaporation decreases naturally.
+ 2-in-1: cleaning and moisturising
+ Self-regulating effect
+ Filter reduces dust and bacteria
- Maintenance instructions
Which humidifier suits me?
In addition to the method of humidification, there are a number of other specifications you can consider when buying a humidifier. Think about the mist output, the amount of noise the device produces or any extras such as a built-in hygrometer. To make it easy for you we compare all our humidifiers in the table below, so you can always choose the model that suits you best.
Sensation temperature is largely determined by air humidity, as water is an excellent transmitter of heat. When humidity is low (i.e. the air contains little water vapour), the human body loses heat more quickly, which means that the perceived temperature can be colder.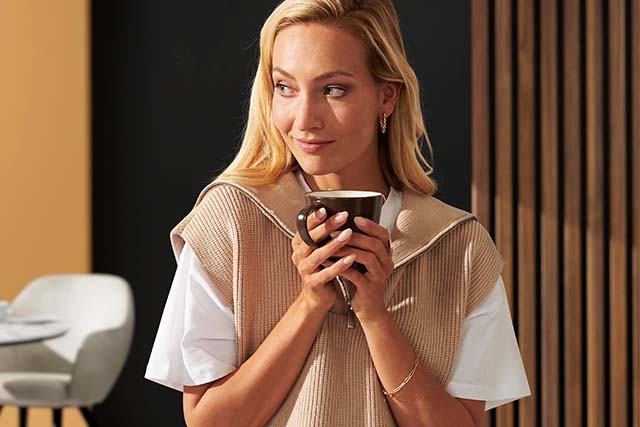 Saving on your energy bill?
An absolute temperature of 19°C feels like only 17°C at 10-20% humidity, while it feels like 19°C at 60% humidity.
You can compare this with a sauna session - although this ritual leads you to believe that the temperature in the room is much higher, only the air humidity has risen. Higher air humidity therefore means that you can save on energy costs, while the temperature in the room remains the same (and not unimportantly pleasant).
How do I install my humidifier?
In the videos below, we show you step-by-step how to install your Beam (Mini) (2), Tag (2) or Motion humidifier, so you can have the right level of humidity in no time.