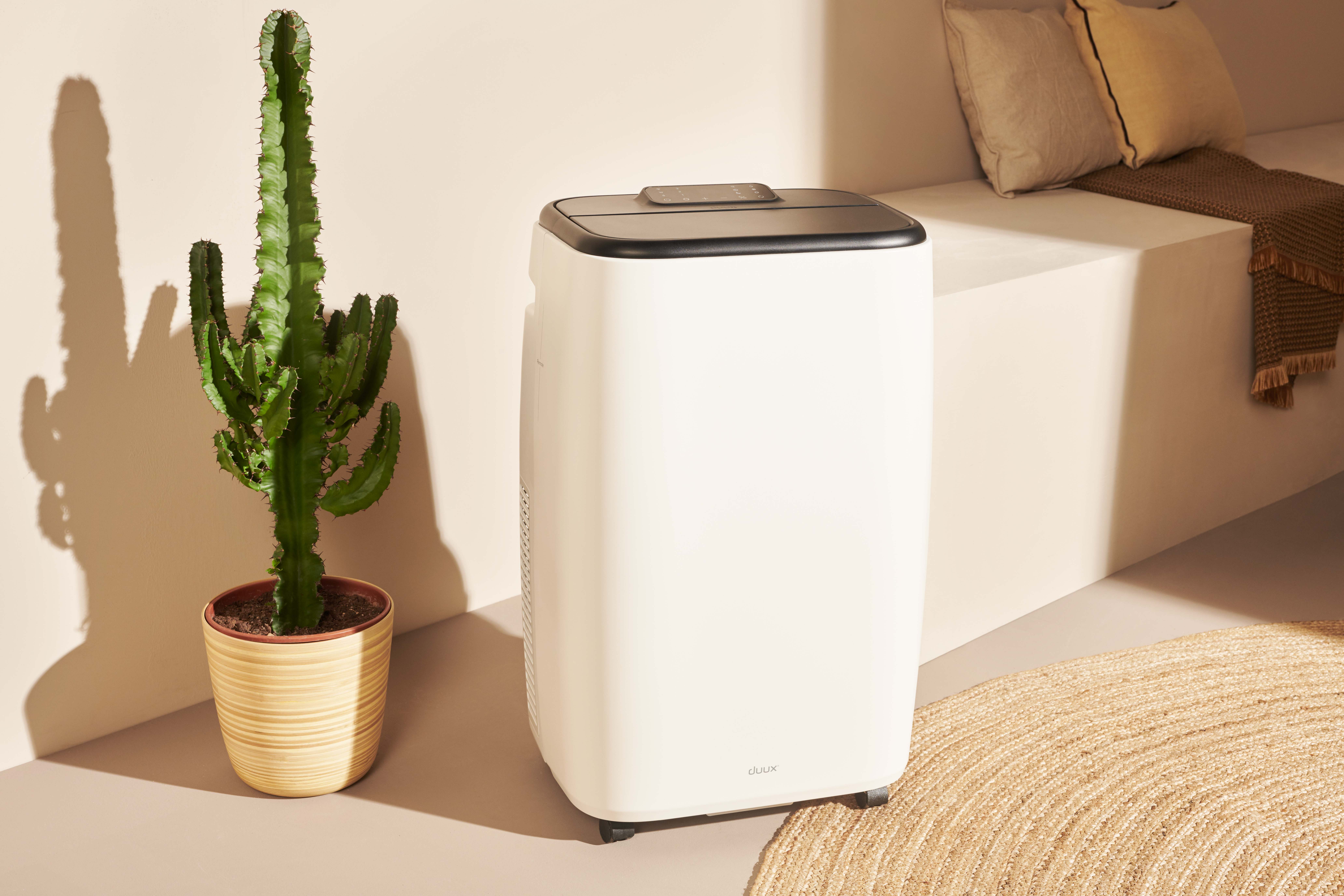 How does a mobile air conditioner work?
A mobile air conditioner draws in air, after which heat is extracted from the air by an environmentally friendly coolant (R290). The warm air is then discharged to the outside via an exhaust hose. The cold air that remains is simultaneously dispersed back into the room, reducing the effective temperature in the room.
Unlike a fixed air conditioner, which has a fixed indoor and outdoor unit, a mobile air conditioner can be easily moved or stored when not in use.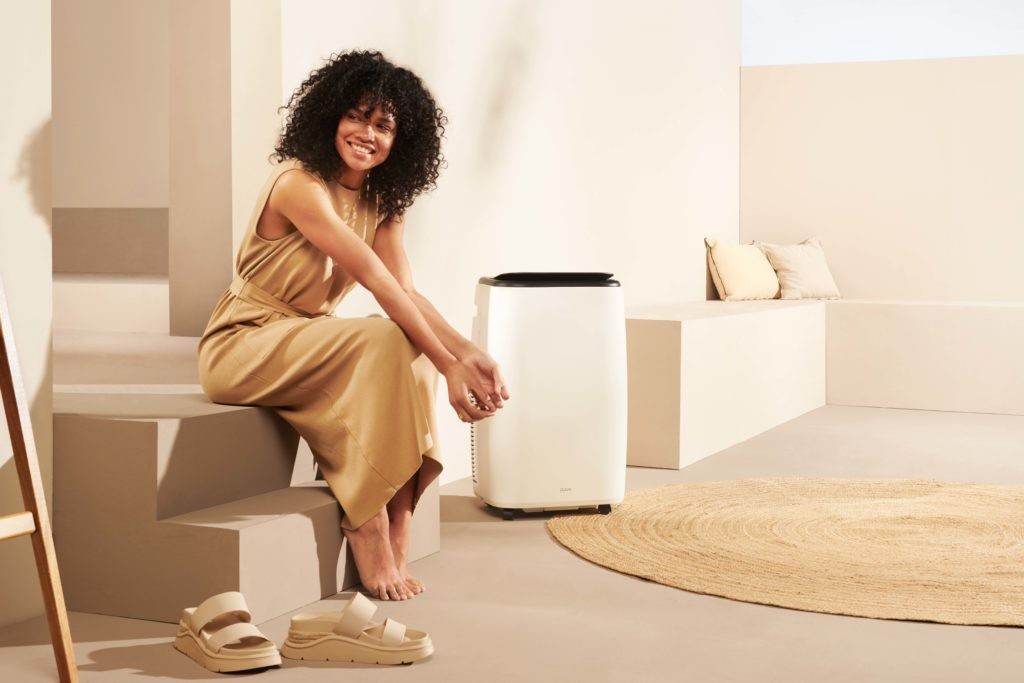 Which mobile air conditioner is right for me?
Which mobile air conditioner is best for you depends, among other things, on the size of the room you want to cool. The extent to which a mobile air conditioner can effectively cool this space is indicated in BTU (British Termal Unit) per hour. To make it easy for you, use the decision aid below to calculate which mobile air conditioner is most suitable for your situation.
Compare all our mobile air conditioners
In addition to cooling capacity, there are a number of other specifications to consider when buying a mobile air conditioner. These include the amount of noise the device produces, its energy consumption or an additional heating option.
Max. space at high heat load
Max. space at low heat load
Dehumidification mode info
Window sealing set included info
Weight including packaging
What affects the cooling performance of my mobile air conditioner?
Although a mobile air conditioner can effectively reduce the temperature in a room, there are a number of factors that can affect its cooling performance.
The effectiveness of the discharge: Preferably position the discharge hose as short and straight as possible to the outside (without kinks), so that the warm air can be discharged best.
The insulation value of the house: The better the insulation, the more effectively the mobile air conditioner can cool the room. This is also the reason why windows and doors should preferably remain closed when the product is on.
Environmental factors: As heat rises, a room on a high floor (e.g. the attic or top of an apartment building) may be more difficult to cool. Other environmental factors, such as a flat roof or large windows, also play an important role. In this case, make sure you have good sun protection.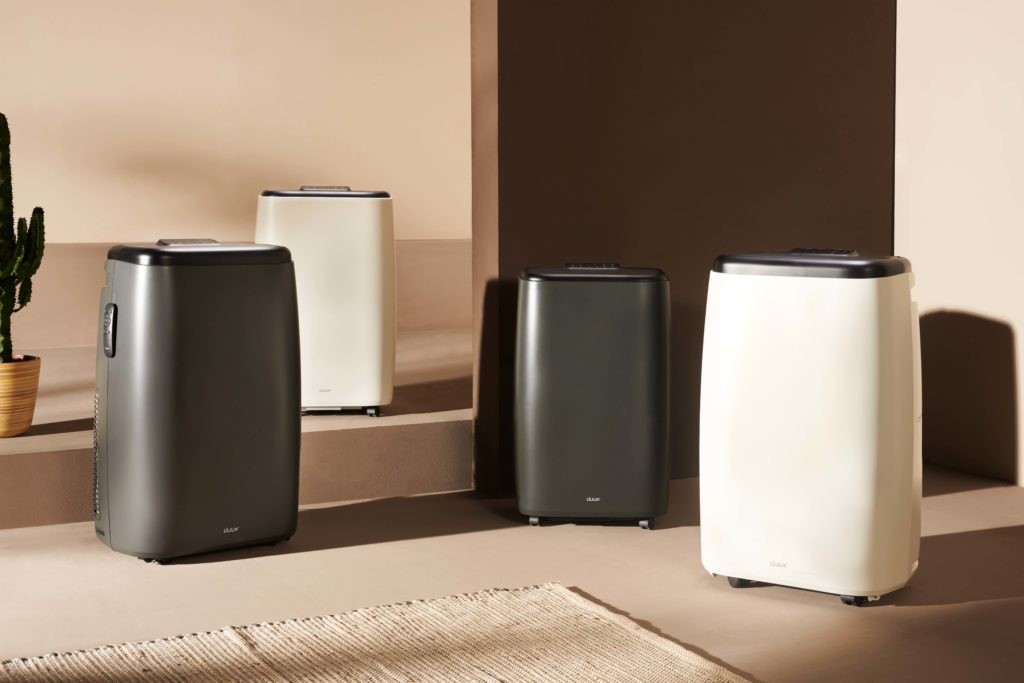 How do I install my mobile air conditioner?
In the videos below, we show you step-by-step how to install your Blizzard or North , so that you can enjoy delicious cooling in your home in no time.